Seamlessly link your Google Ads data to Google Analytics reports
It's no surprise that Google Ads is one of the first integrations that Google is offering as part of GA4. The success of Google Ads is what drove the creation of Analytics and the huge amounts of advertising revenue it creates is the reason that Analytics is free.
And if you want to learn more about customizing the report once everything is linked, check out this video:
On the main Admin page of your GA4 account, at the end of the Property list, you can find Google Ads Linking in the Product Linking section.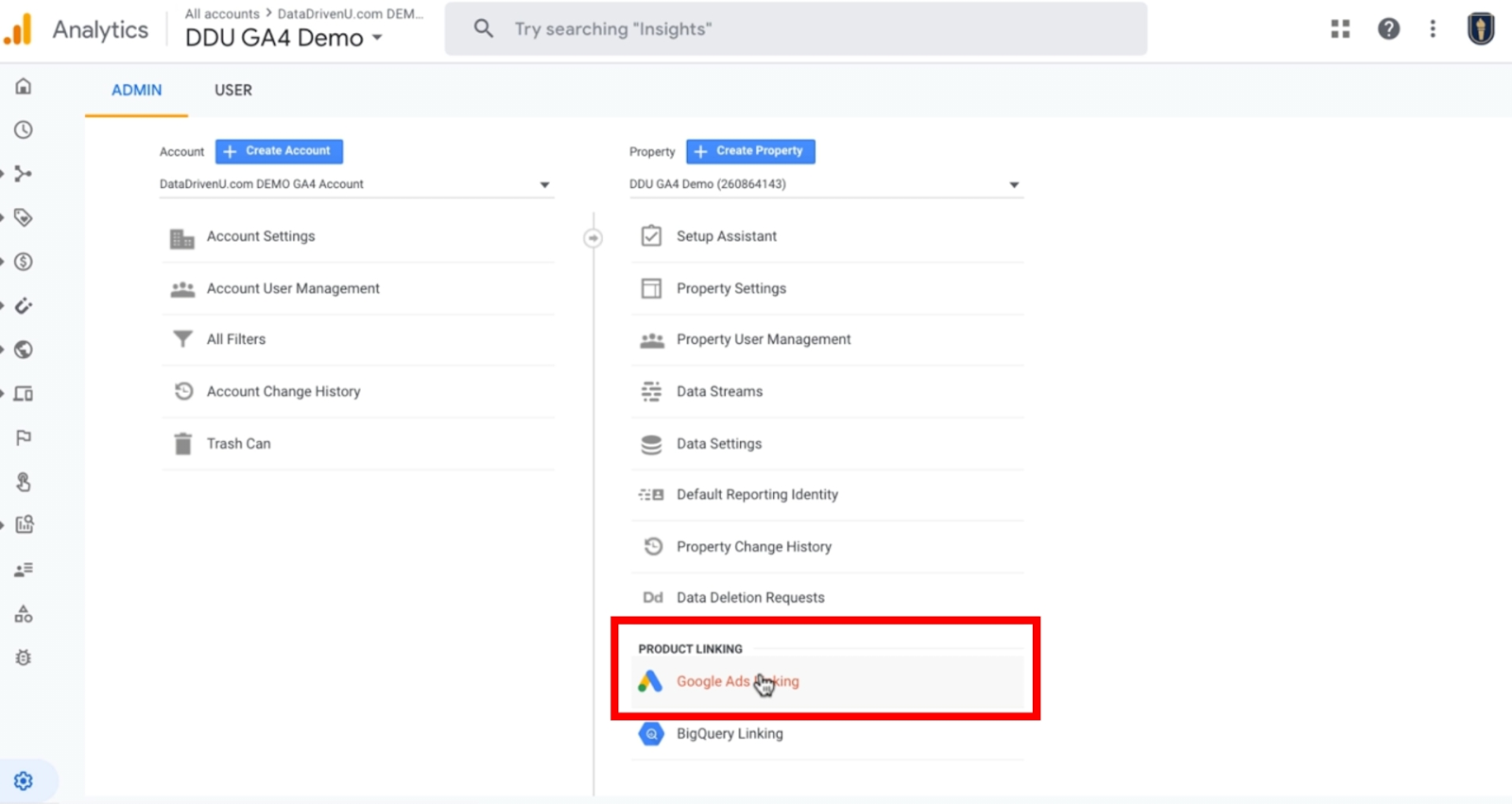 Click the Link button.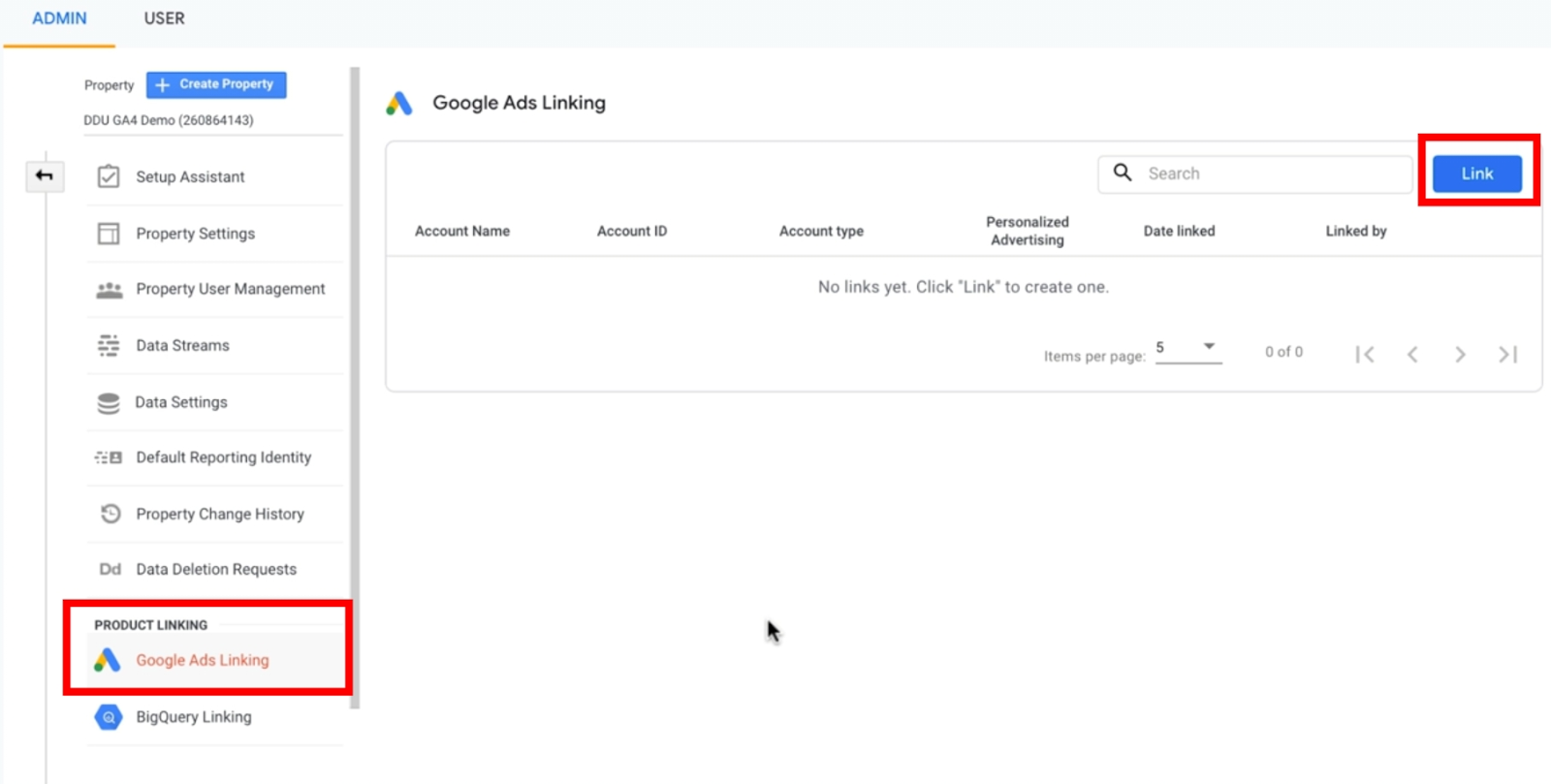 Step One
This takes you to the Link setup screen. The first step is to choose the Google Ads account you want to link to. You must make sure you have the correct permissions both in the Google Ads account and in your Analytics account to be able to do this.
Click the Choose Google Ads account link to select the account.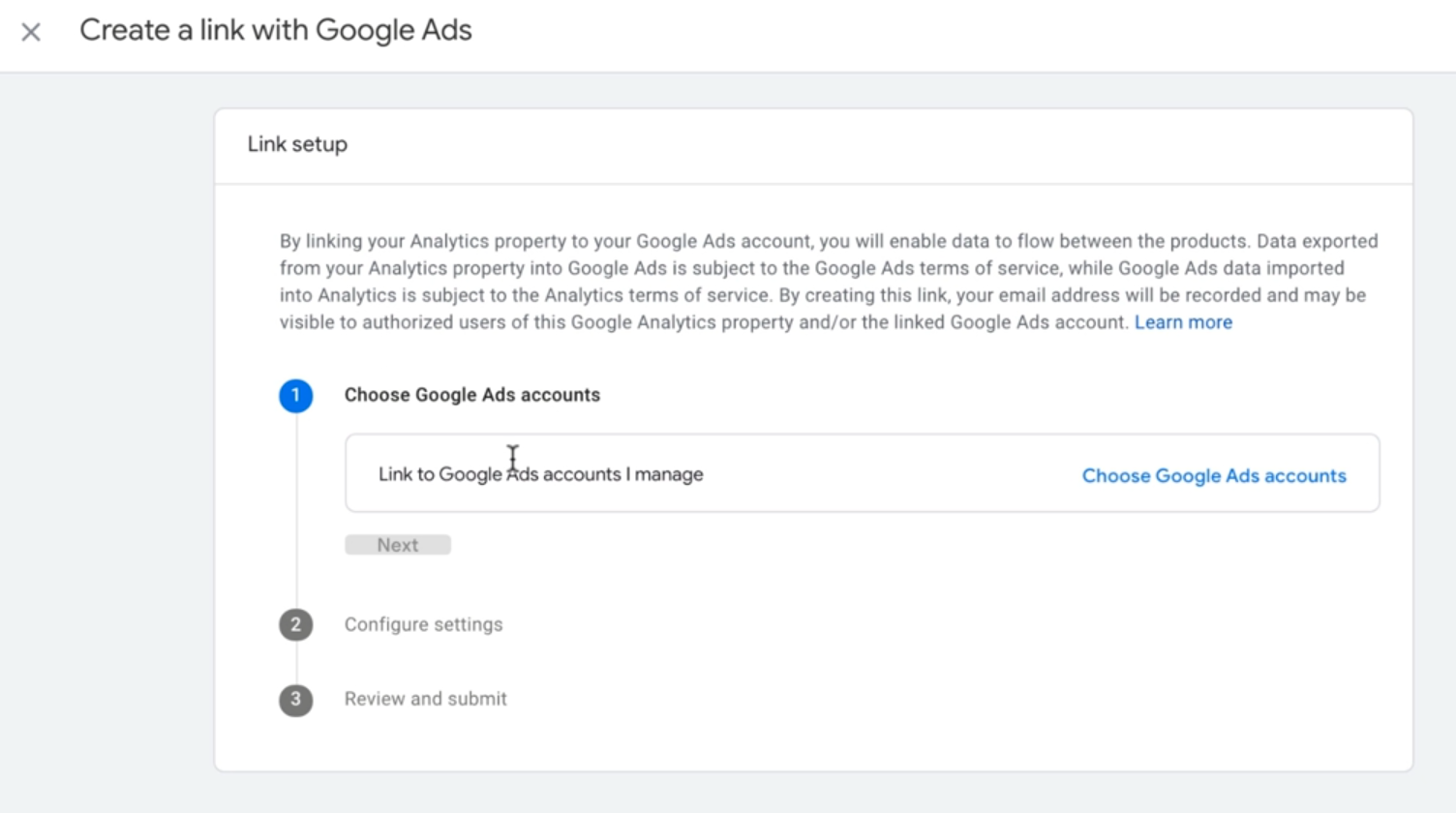 You will see a list of all the accounts that you have manager permissions for. Just check the one you want to add and then click Confirm.

You should now see the linked account on the Setup screen. Click Next.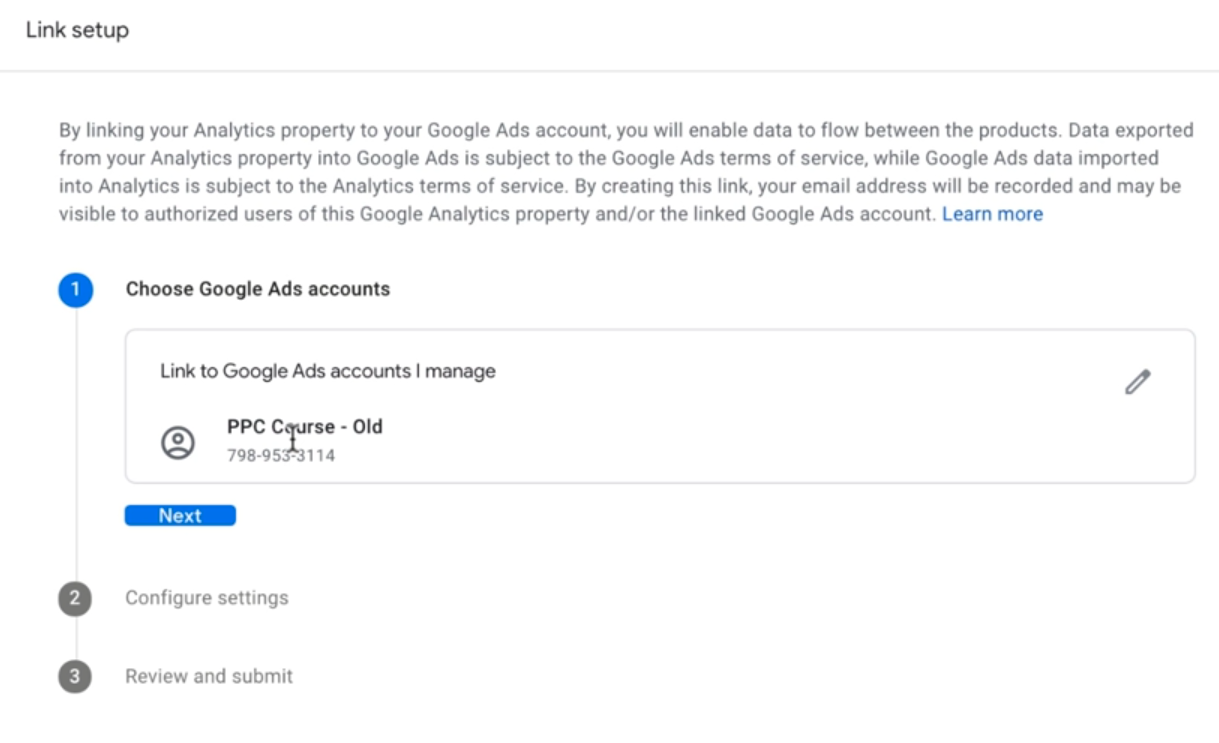 Step Two
In step 2 you can choose to enable personalized advertising and auto-tagging. Be careful with personalized advertising in GDPR compliant countries as it may not be allowed. Auto tagging is the recommended option for most users. Once you have set these features, click Next.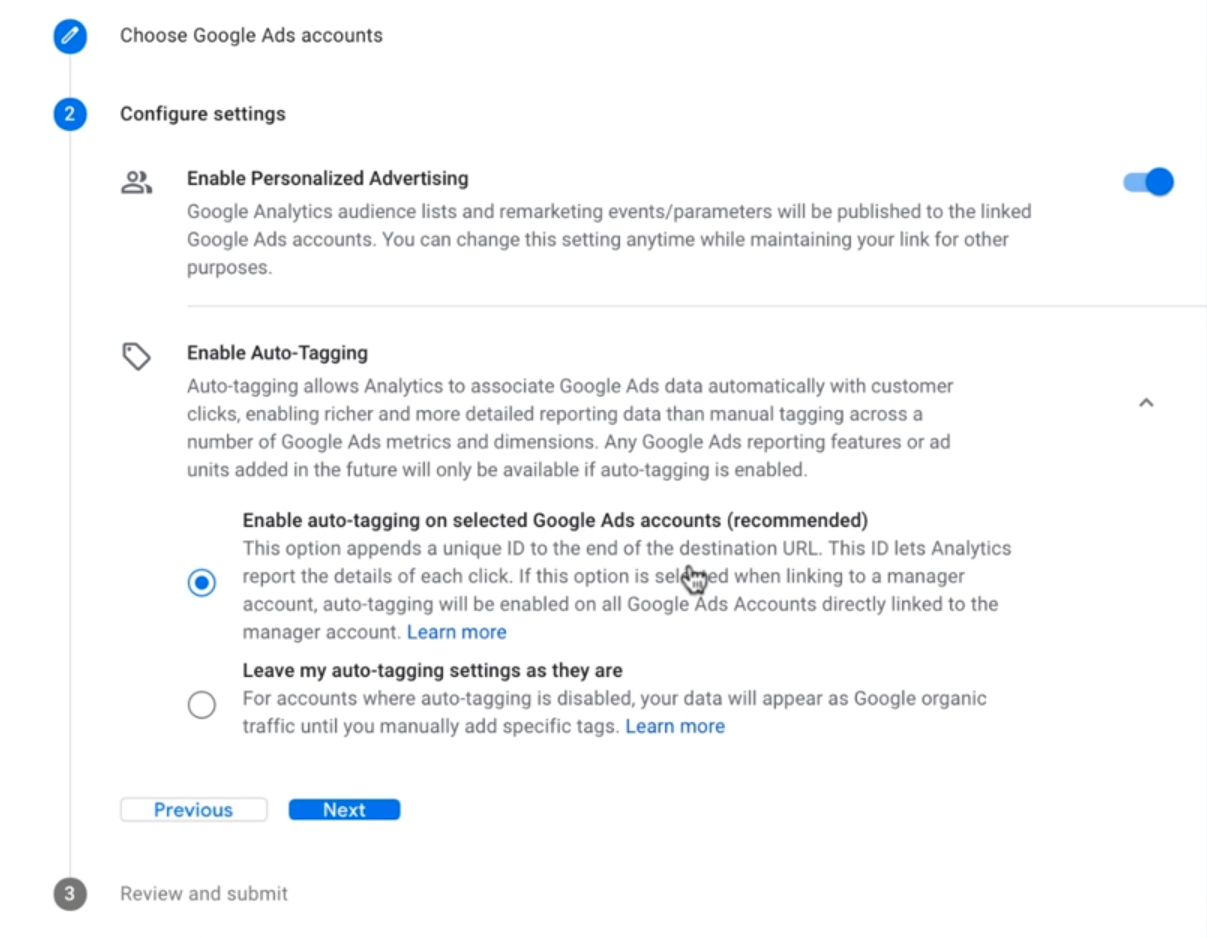 Step Three
Step 3 will just give you a chance to do a final review of your setup. If you are happy, click Submit and you will see confirmation that your link has been created.
Return to the Property list to see the link setup details.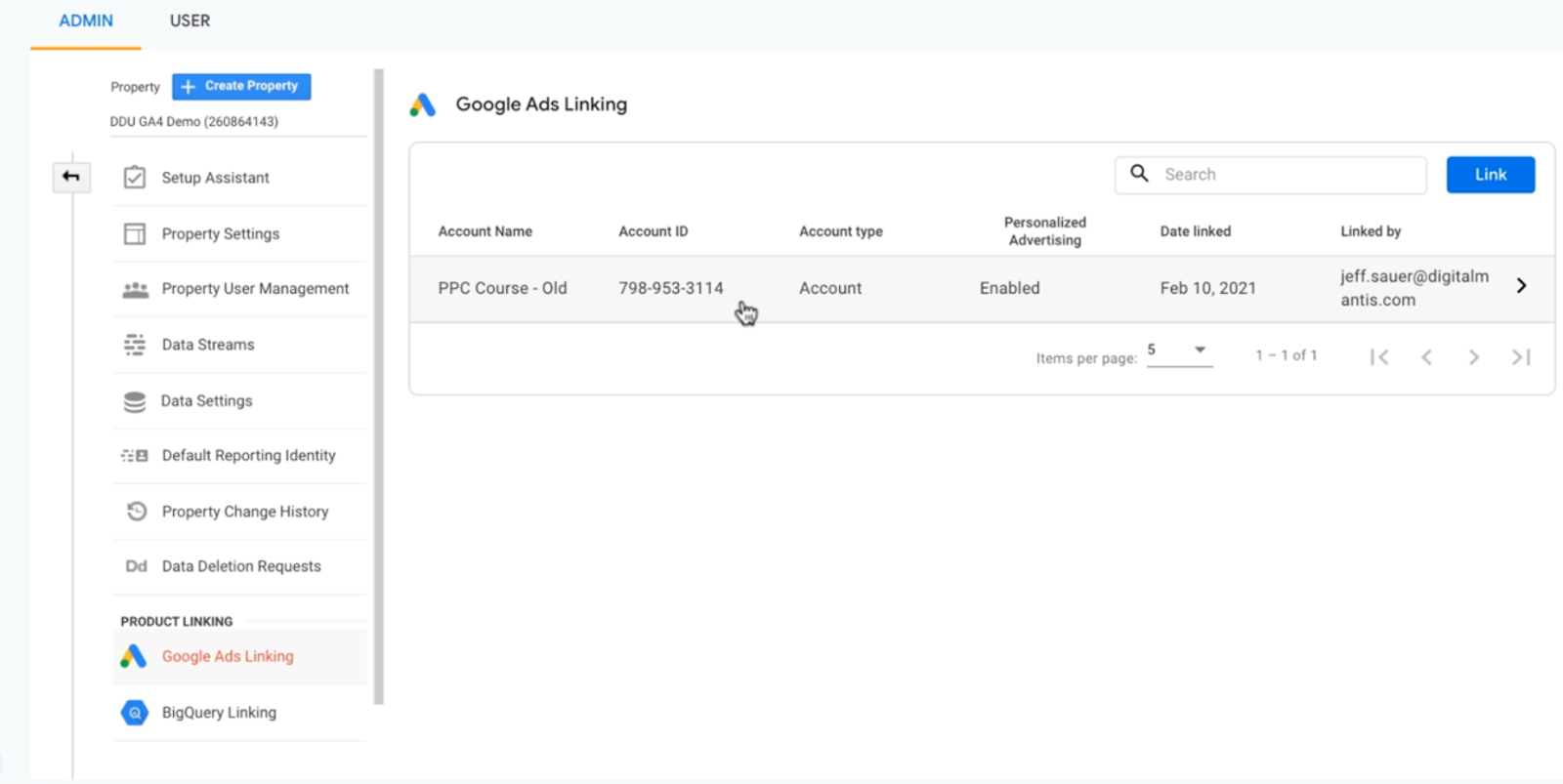 What do the reports look like?
In your GA4 account, you are not going to find any new reports related to Google Ads just yet, but you can take a look in your Universal Analytics account and see what these reports might look like if they are added to GA4 in the future.
On the Google Ads Linking page, you should be able to see any accounts you have added.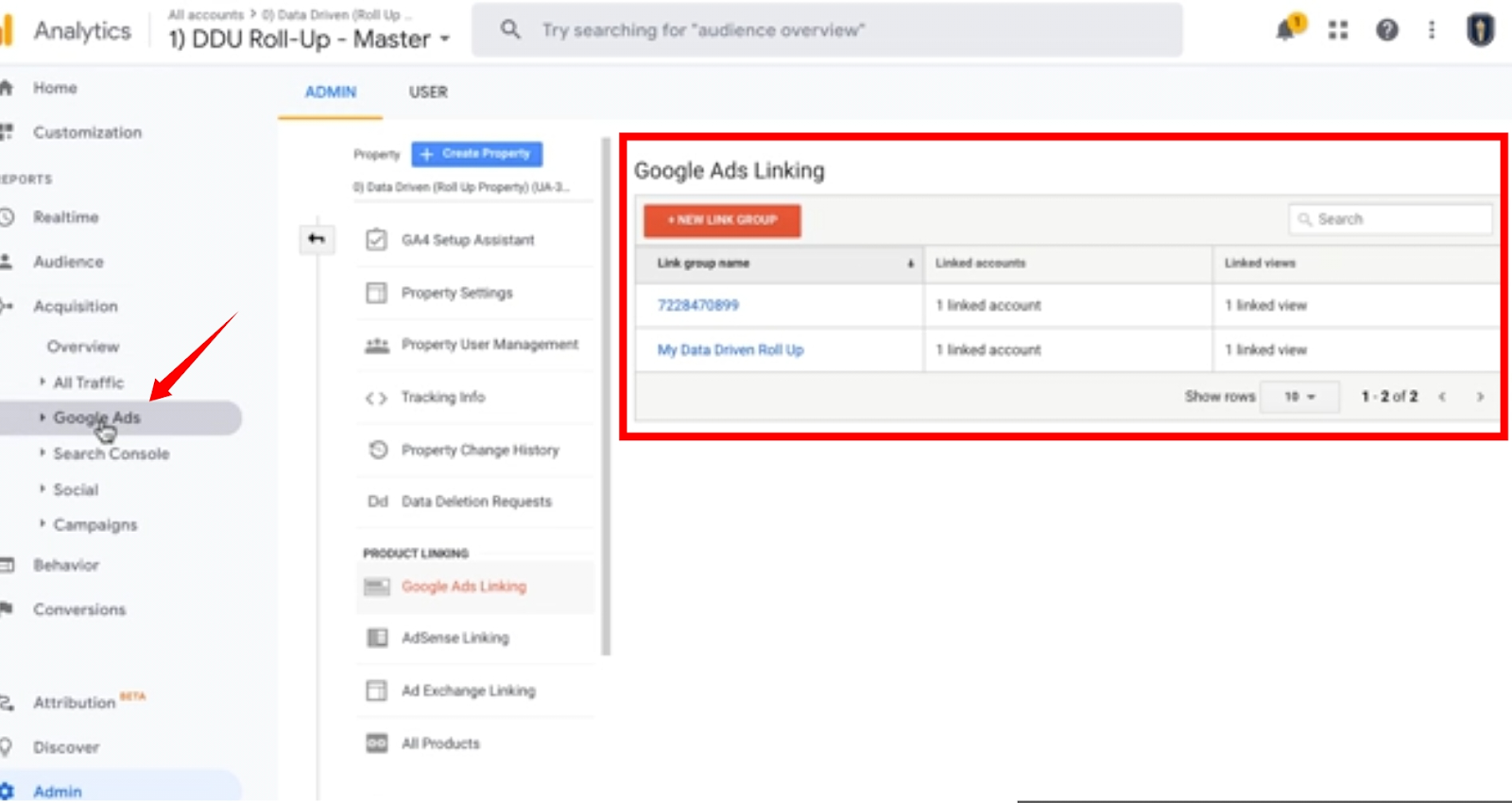 On the side menu, go to Acquisition reports and you will see you have a whole new section for Google Ads with lots of interesting reports.
Accounts Reports
In Accounts, for example, you can see which account is driving the traffic. If you have ecommerce enabled, you can even figure out your return on investment or return on ad spend.
This is the closest thing you have to closed-loop reporting in Google Analytics because it shows you how much you spent and how much you made.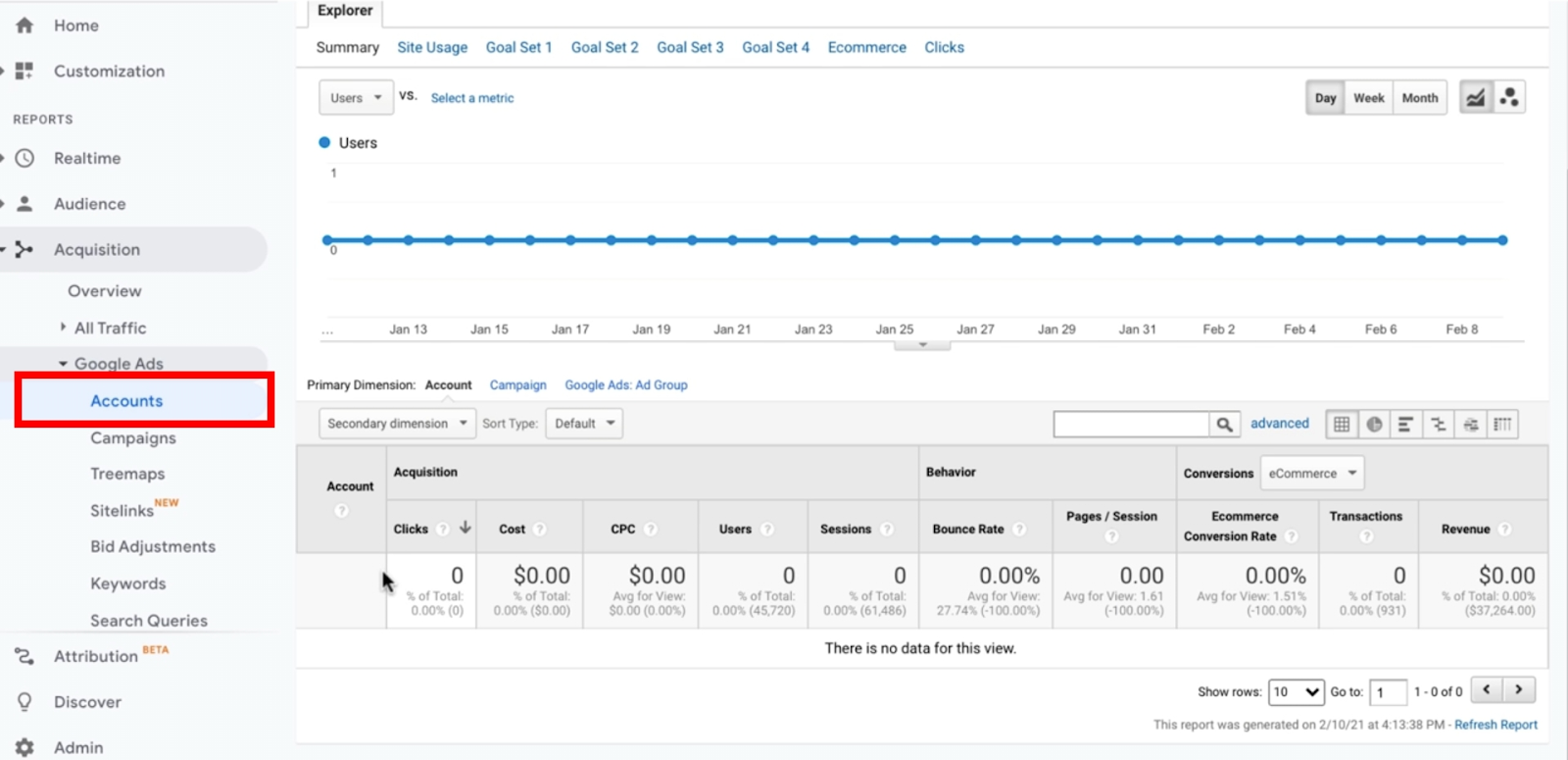 Campaigns reports allow you to look at campaigns at a granular level. Then Keywords and Search Queries reports can also provide some very interesting data.
There is a whole module on what you can do with these reports in our Google Analytics Mastery course.
For now, linking Google Ads to Analytics provides the most benefits to you in terms of the options it gives you in Google Ads and also in your GA3 Analytics account. The benefits to GA4 are not quite evident yet.