What can you do to make sure your account runs smoothly?
You will find some of the admin settings in GA4 familiar if you are used to using them in GA3 but there are also quite a few differences.
Looking at the admin settings is a good way to get your head around what's actually possible in GA4.
Where did Views go?
The first thing you might notice when you go into your GA4 admin interface is that you no longer have the Views column on the right.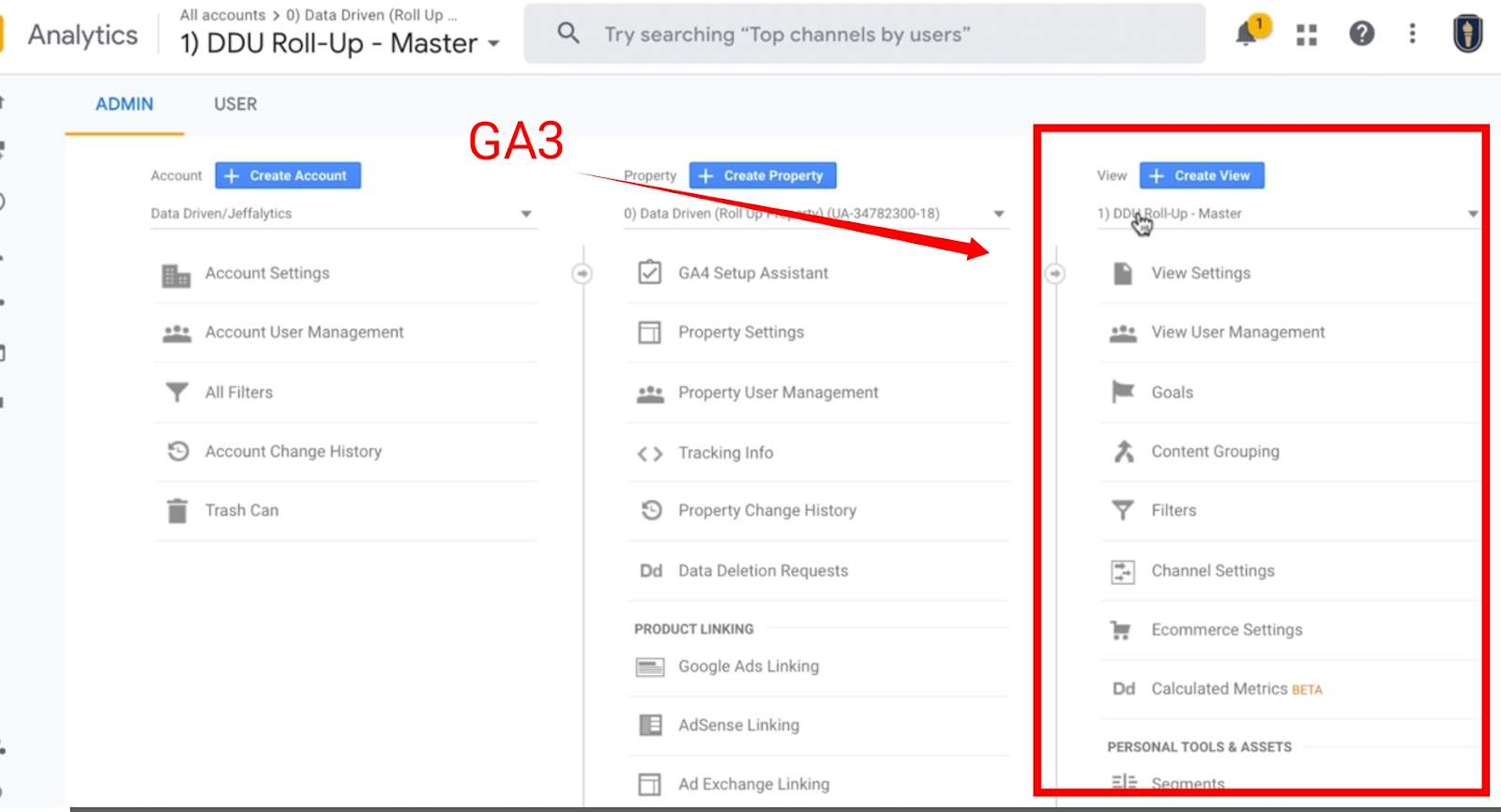 This makes the interface much easier to manage and configure but also less complete. Of course, GA4 is not as mature as GA3 and so may have some of these options added later. We don't know for sure whether Views will be included or not in the future.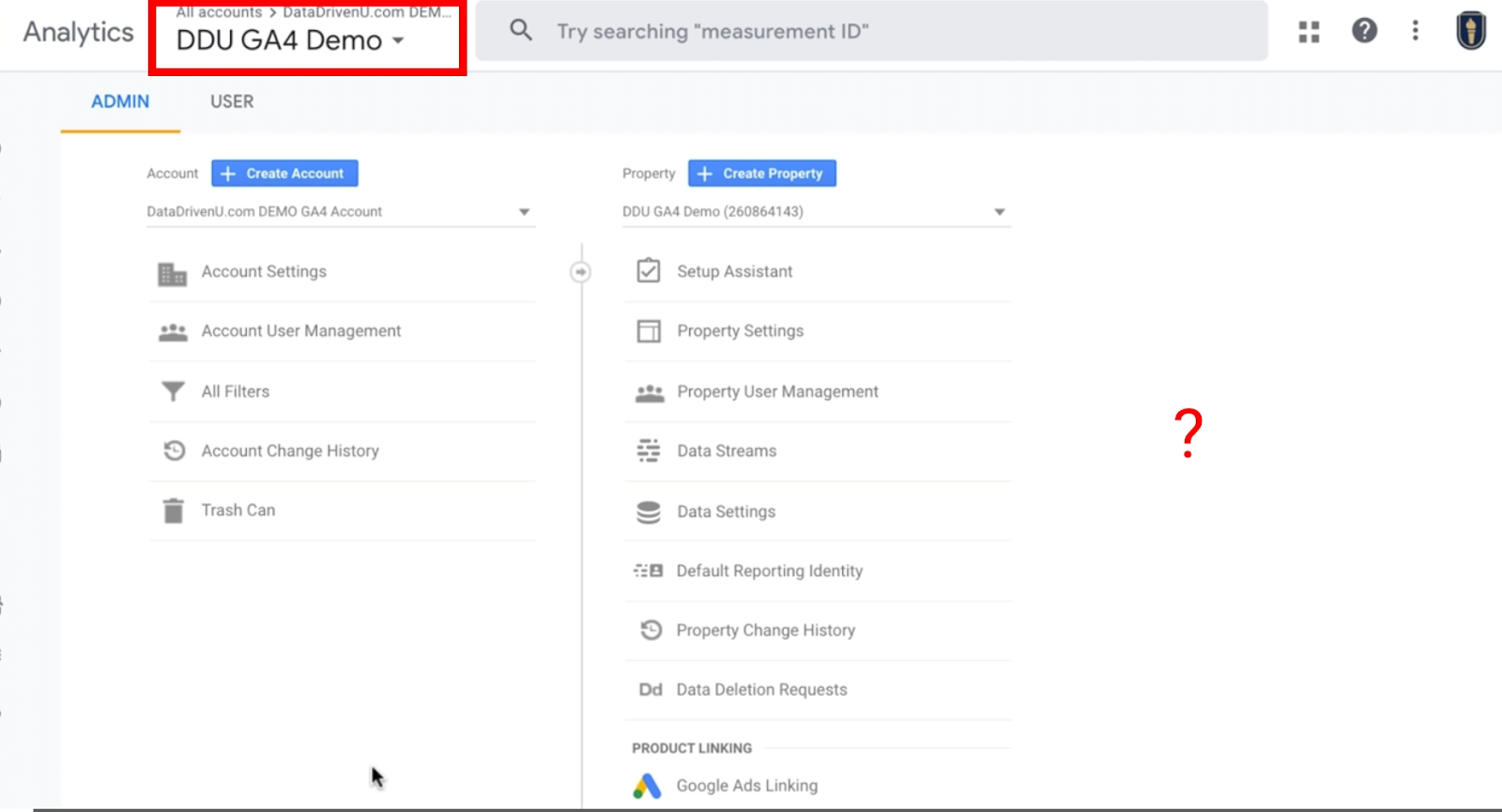 Account Settings
The account settings are pretty straightforward. You have the following areas:
Account Settings – review how your account is set up
Account User Management – manage who has access to your account
Filters – review any filters you have set up
Account Change History – see changes you have made to the account
Trash Can – view deleted items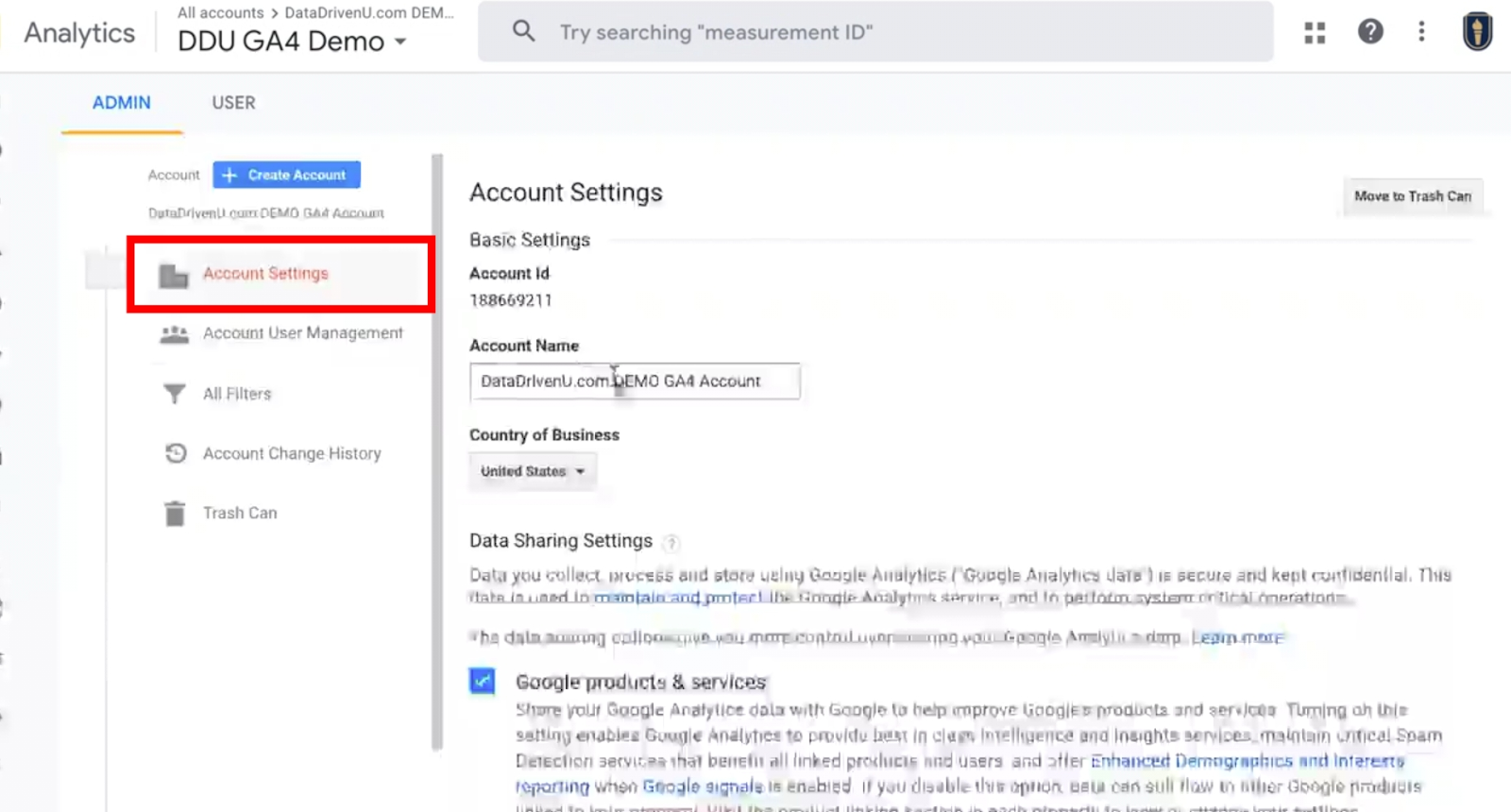 Setup Assistant
In property settings, the first area is Setup Assistant, which gives you a number of settings that you can customize.
The first section is Collection and here you can manage your Google Tag installation. You also have Custom event measurement and User ID which is essentially just documentation. This area is also where you can enable the Enhanced measurement feature.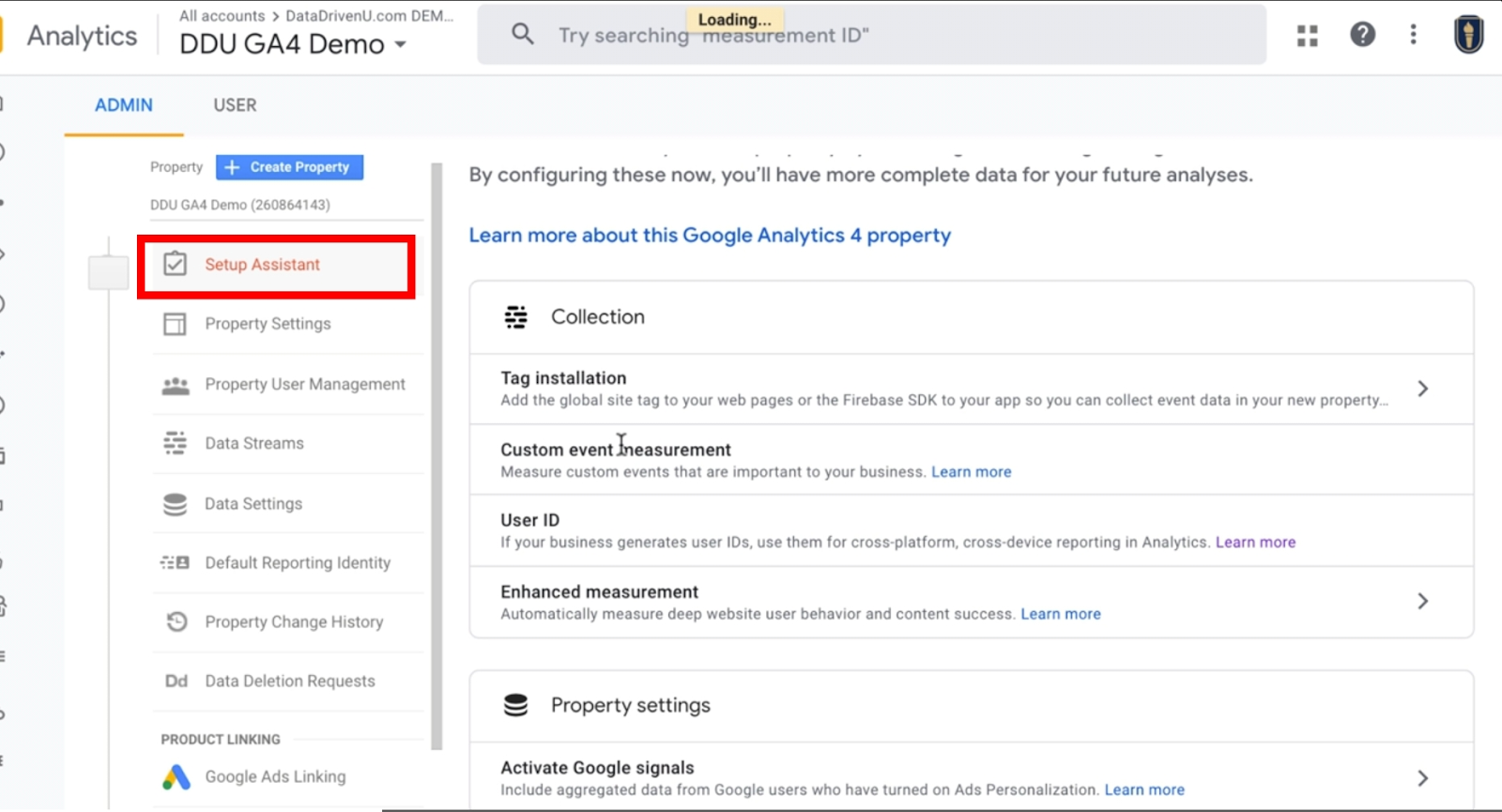 Google Signals Data
The next area is called Property Settings and this is where you can manage data signals. This setting is very useful for data modelling and cross-device user tracking. It gives you a number of additional options for tracking users when they have Ad Personalization turned on. This is great for remarketing activities and collecting demographics on your users.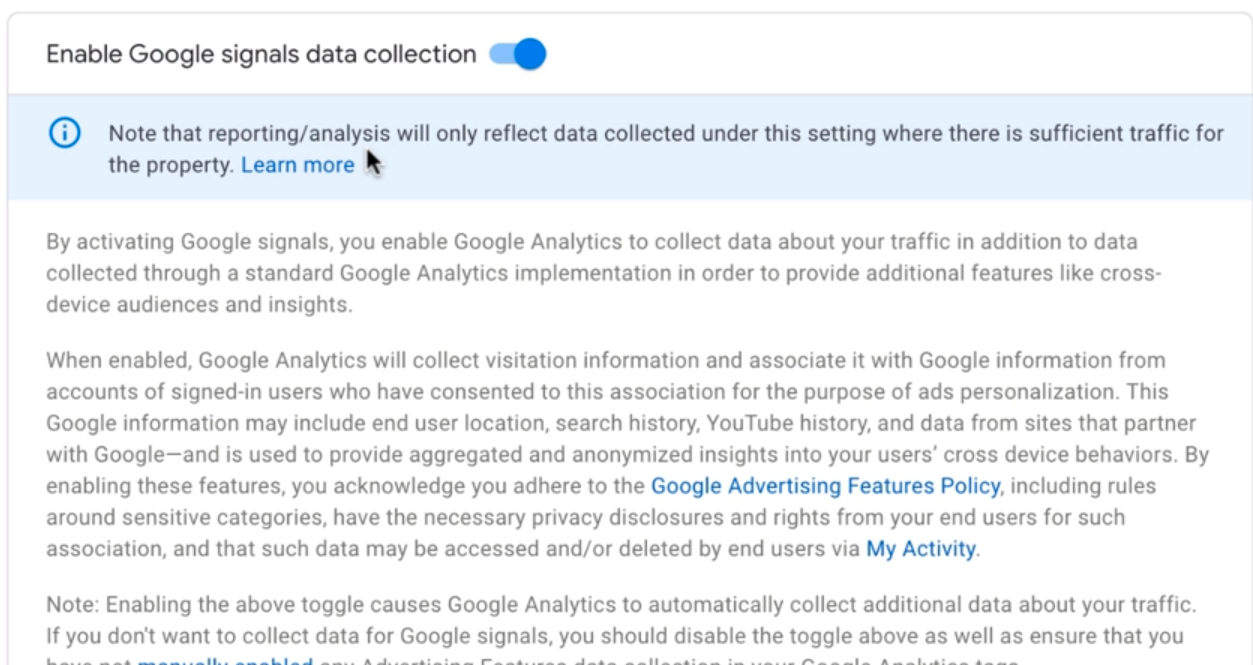 Ads Personalization
Tired of Stumbling Through Your GA4 Data? 😞
Learn 10 surprising things GA4 can do that will save you time (and impress your friends).
You can configure your account to allow for ads personalization and can customize the list of countries you allow it for.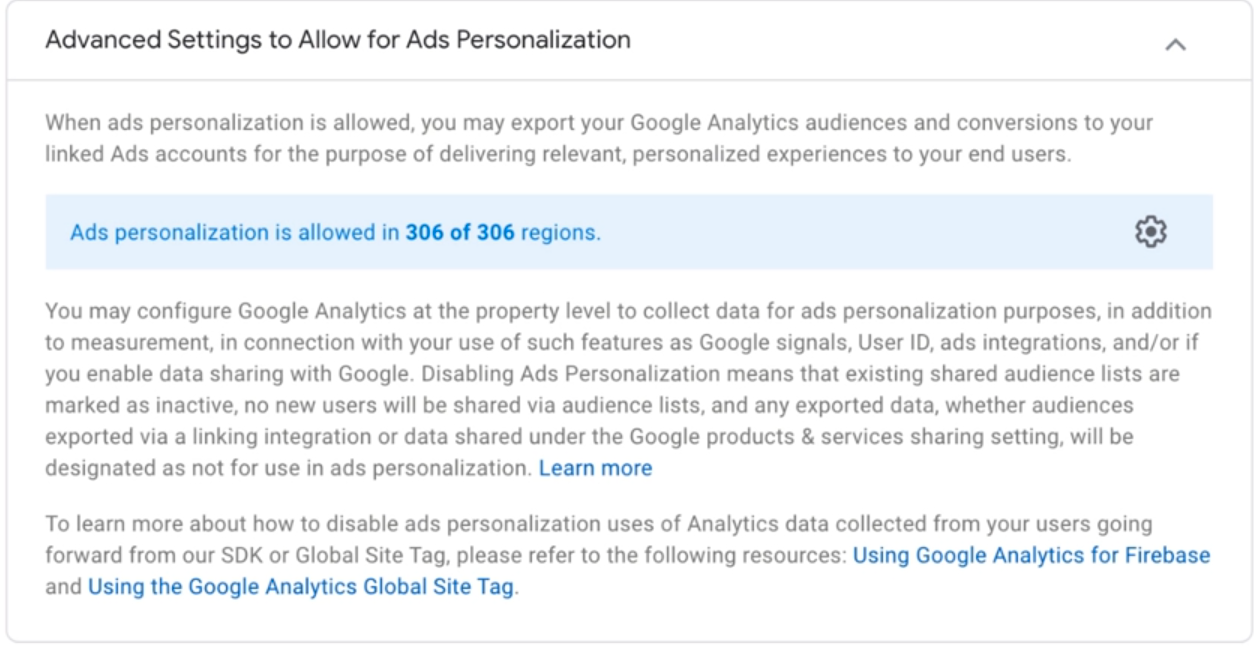 You can agree to the collection of user data. Just one of the ways GA4 is improving data privacy and security.

Linking
At the moment, the possible integrations are with Google Ads and BigQuery and you can set those up here. More integrations will be added in the future.

Audiences
There is an area for creating and defining your audiences.

You can create custom audiences from scratch or build them based on suggestions from Google. For example, based on Demographics, Acquisitions, etc.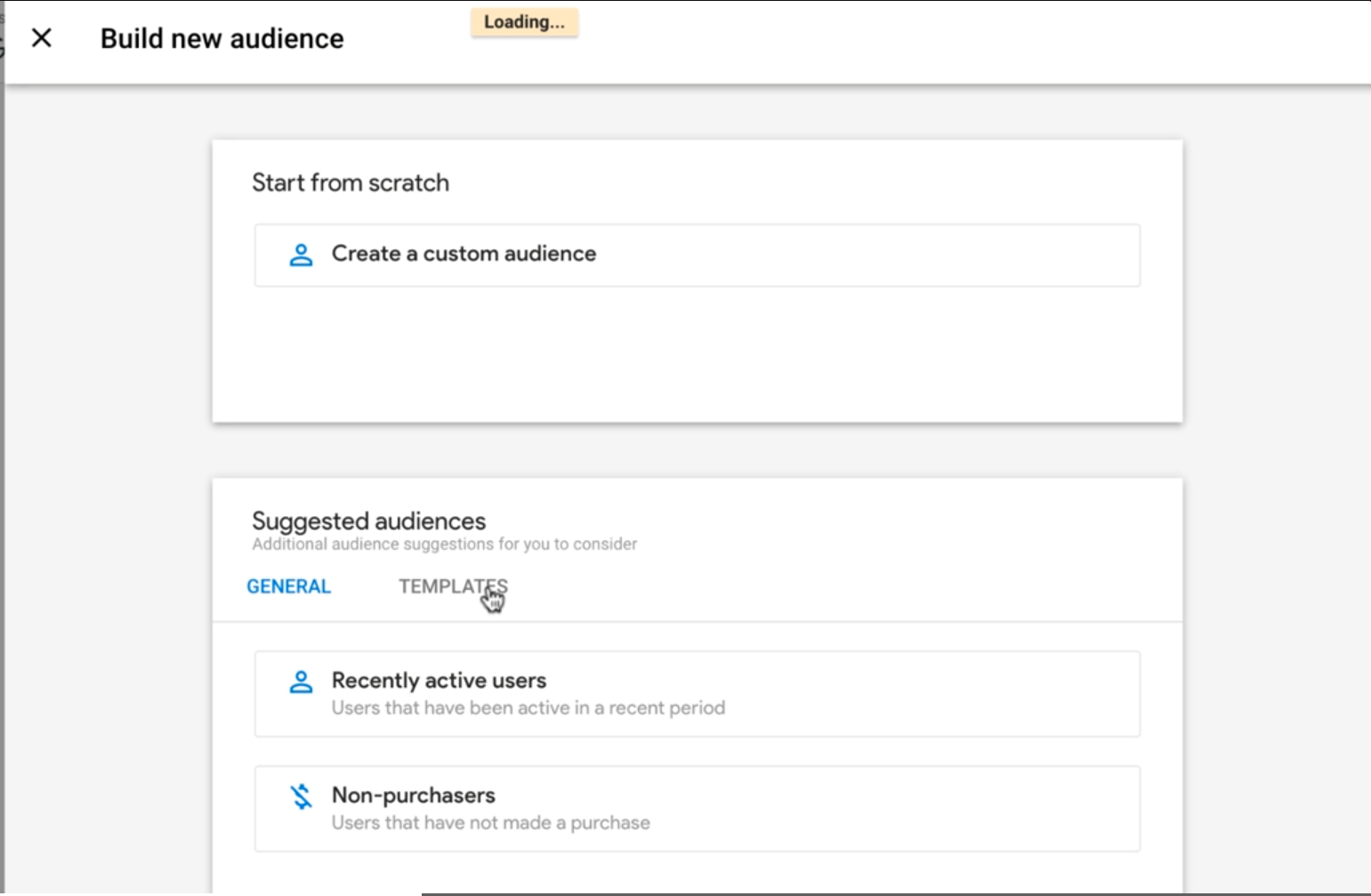 Conversions
Set up conversions and ecommerce tracking.

User Management
Manage users.

Property Settings
Property settings are simply the name, category, time zone and currency. You can also view your Property ID here.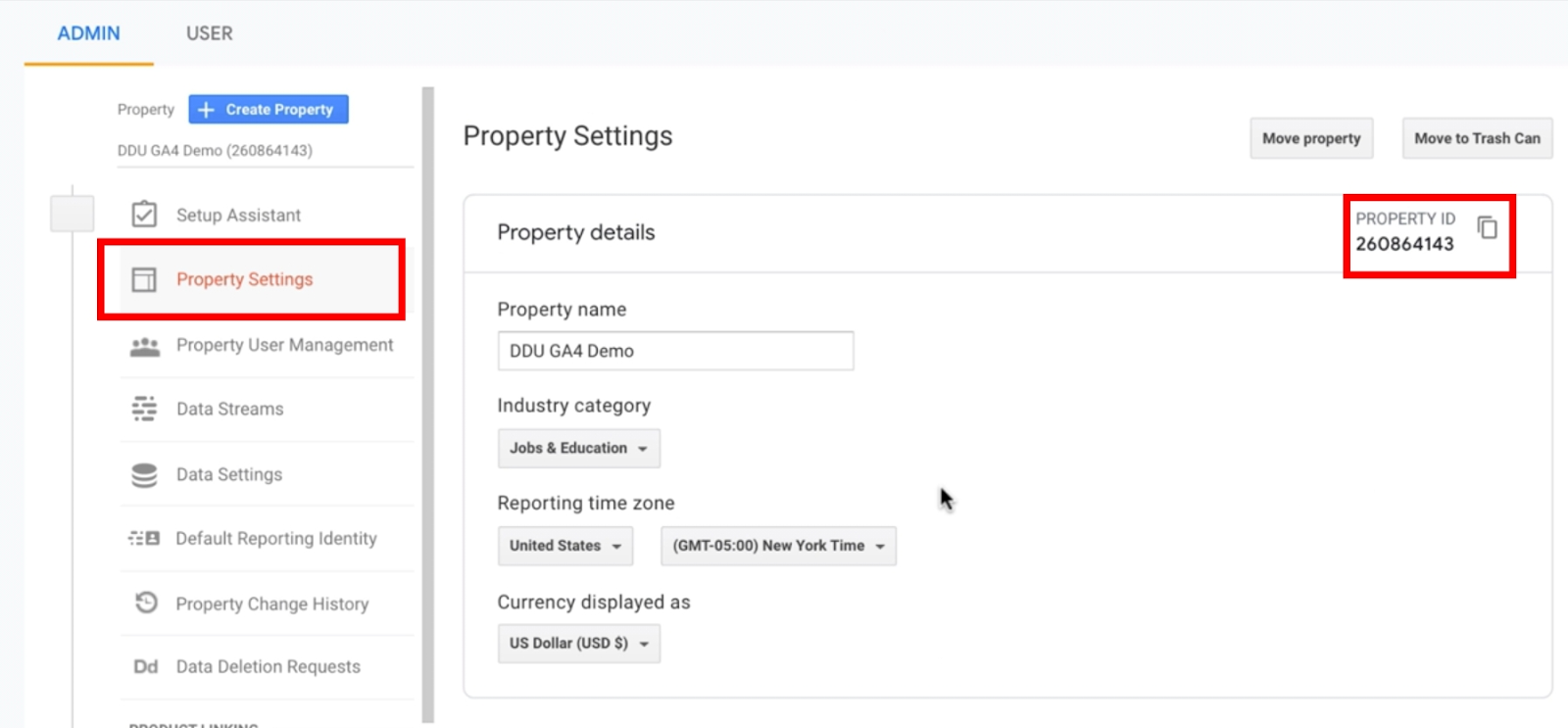 Property User Management
This shows your property permissions and who has access to your site.

Data Streams
Data Stream Details
In the data stream details you can find all the information related to your data stream, including the stream ID. Your data stream should also have a url that it is tied to, a name and a measurement ID. Here you can also set up enhanced measurement for your data stream and find all the information you need for tagging.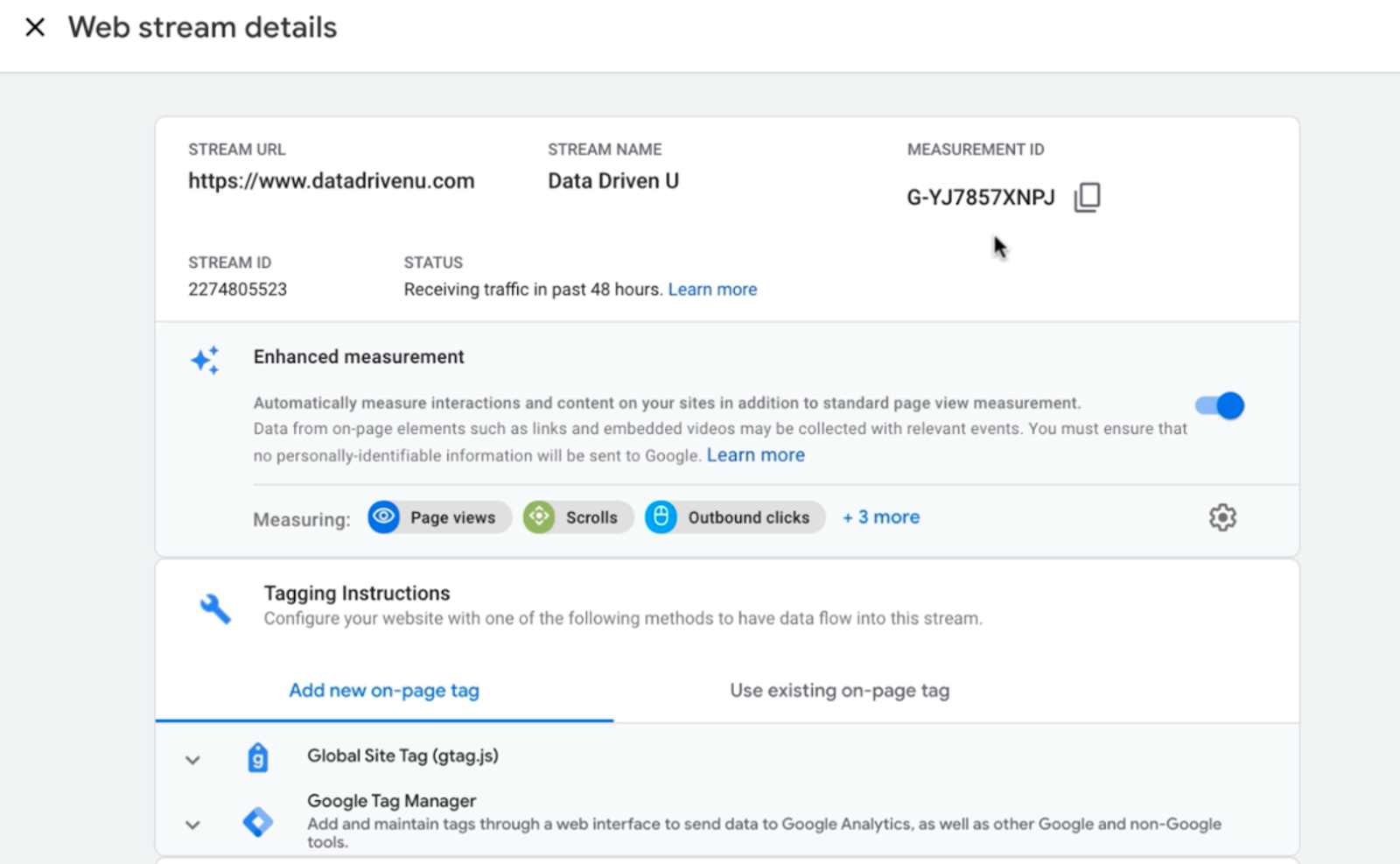 Additional Settings
In Additional Settings you can add connected site tags which enables you to link site tags together so you don't have to add multiple tags to your site.

Measurement Protocol API
This is a security settings where you can set a key so that nobody can get into your API and send you spam.

More tagging settings
Here you can modify events or create events. In Configure your domains, you set up any domains that you want to add to cross domain tracking.

In Define internal traffic, you can set the domains or IPs that you want to be considered internal traffic, so that these get filtered out of your global results.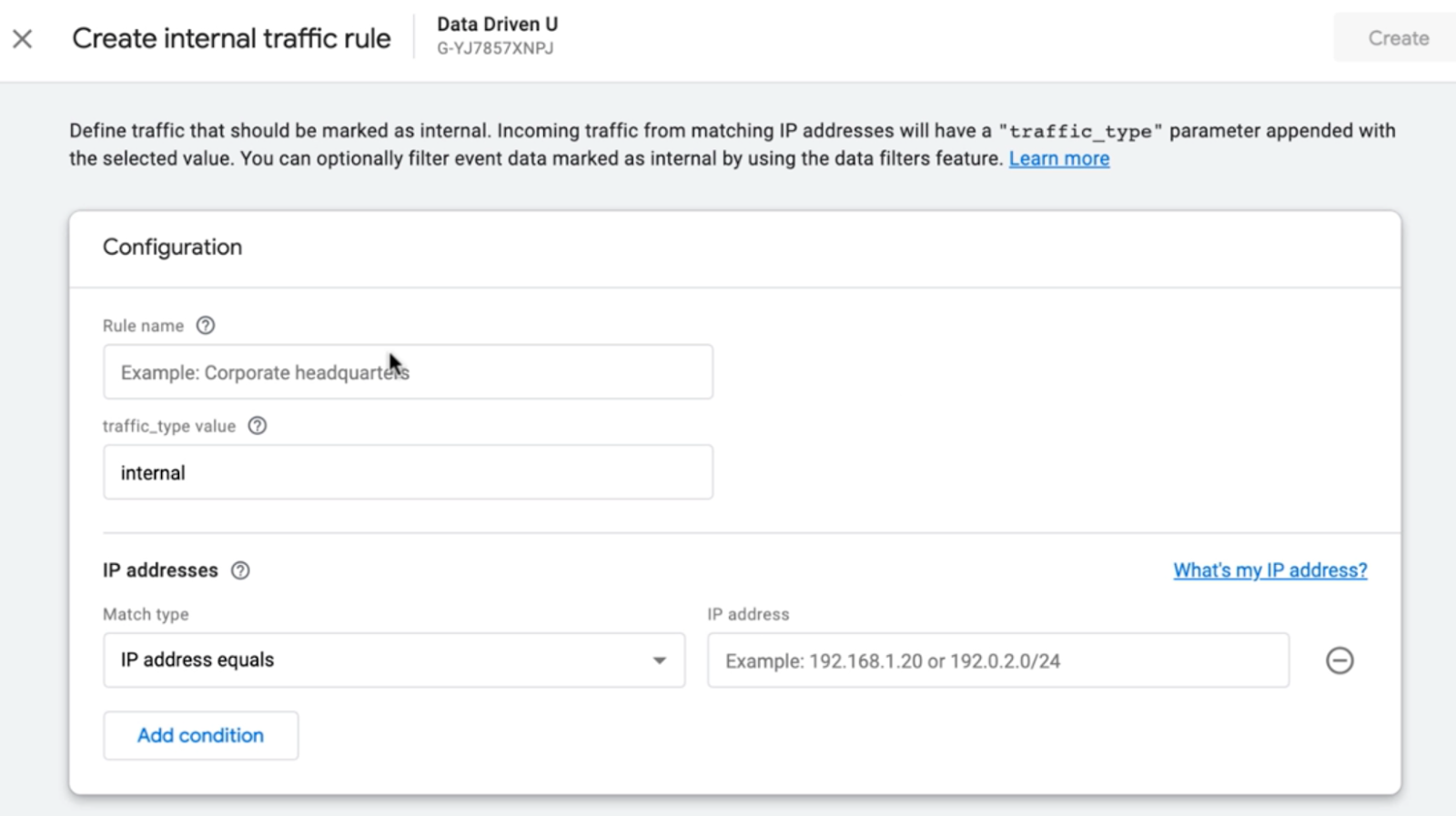 Data Settings
Data Collection
In the Data Collection area, you can enable Google signals data collection (which you can also do in the Setup Assistant).
Data Retention
There is also an area for Data Retention, where you can set how long you want the system to retain your data: 2 months or 14 months. 14 is the recommended setting if you want to look at data that goes back a bit further than 2 months. However, the 2 months setting can be useful to reassure clients who have stricter data protection protocols.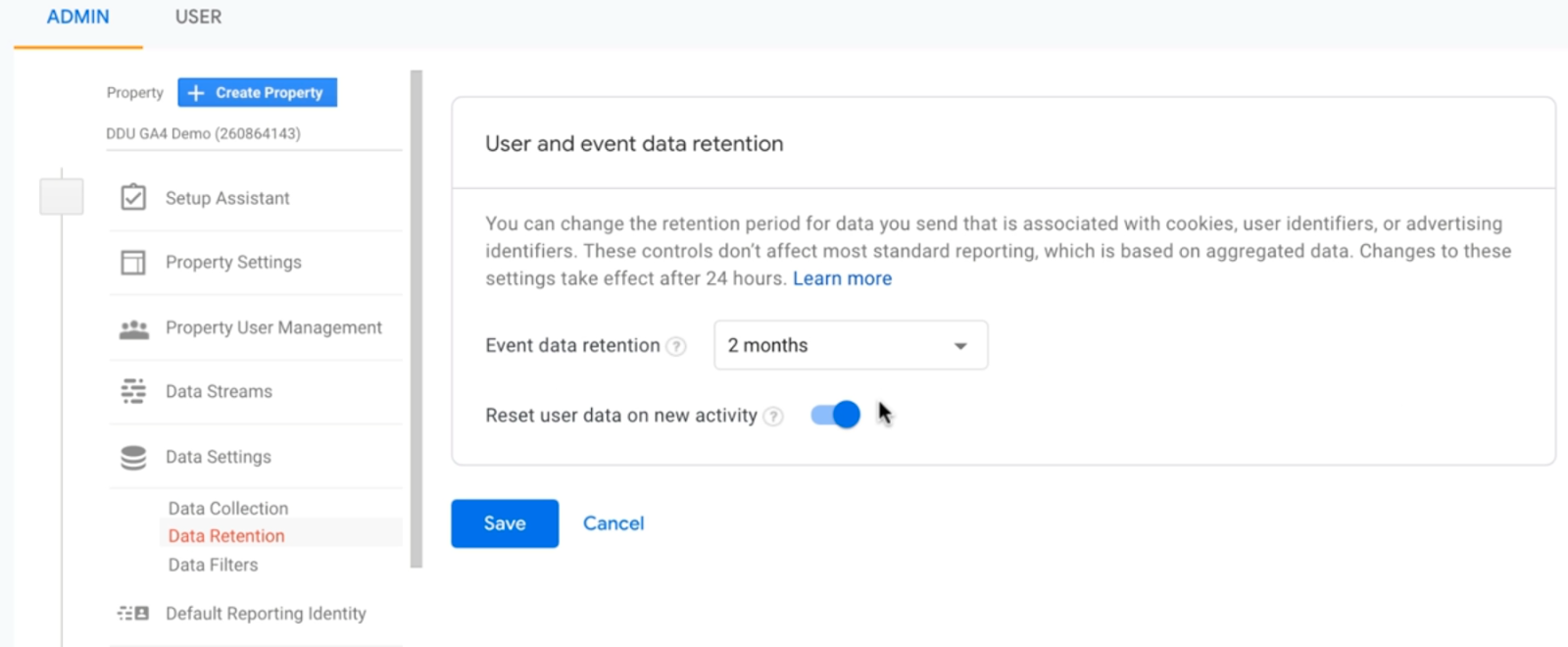 Data Filters
If you have already set up certain domains to register as internal traffic, you can create a filter here that will filter that traffic out. You can name the filter and decide whether it will include or exclude data.
You also have the option to set the filter up in test mode, and enable or disable it as required.

Default Reporting Identity
This is one of the new features of GA4 and one that we have looked at in previous lessons. This is where you can choose whether you want to identify users with their User-ID and device (which allows for cross-platform tracking), or only by device.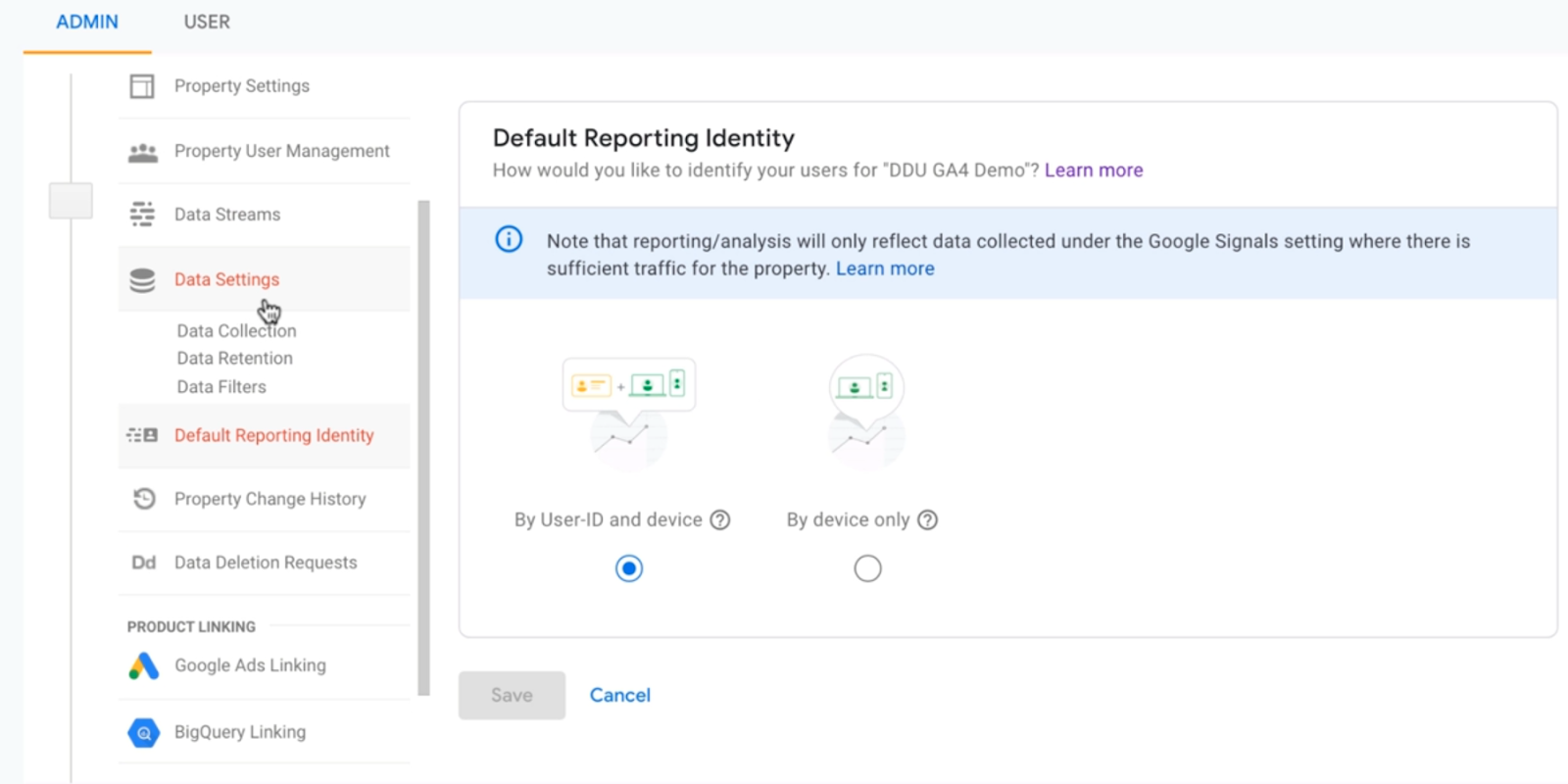 Property Change History
This gives you a list of all the changes performed in your account.
Data Deletion Requests
This is where you can view and manage data deletion requests. If a user requests for their data to be deleted you can set that up here.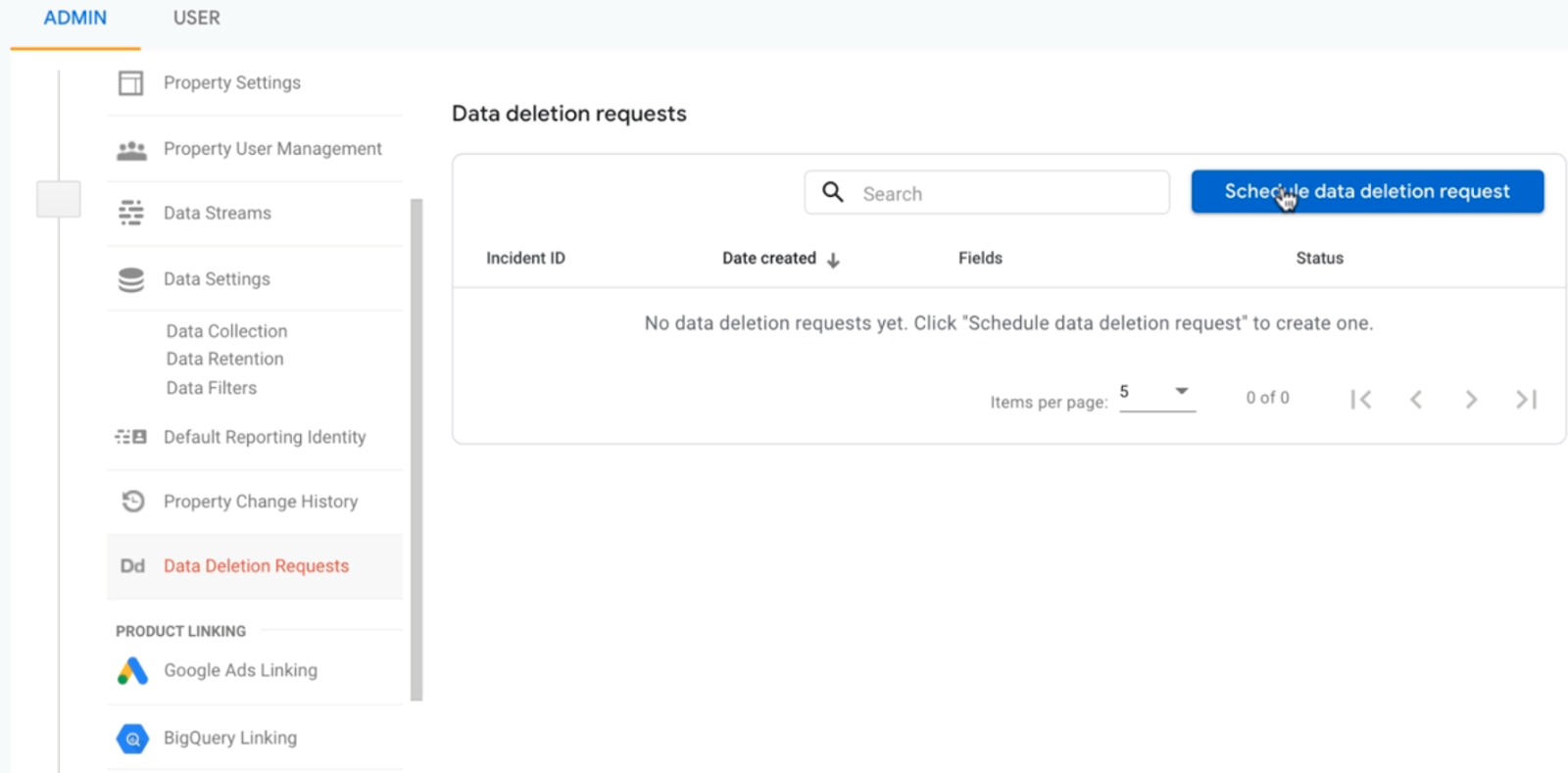 Just schedule a data deletion request then select the parameters you want to be deleted and a date for deletion. Then, you can forget about it. You can choose which data you want to be deleted based on event parameters or that contain a certain text, so you have many options to customize this.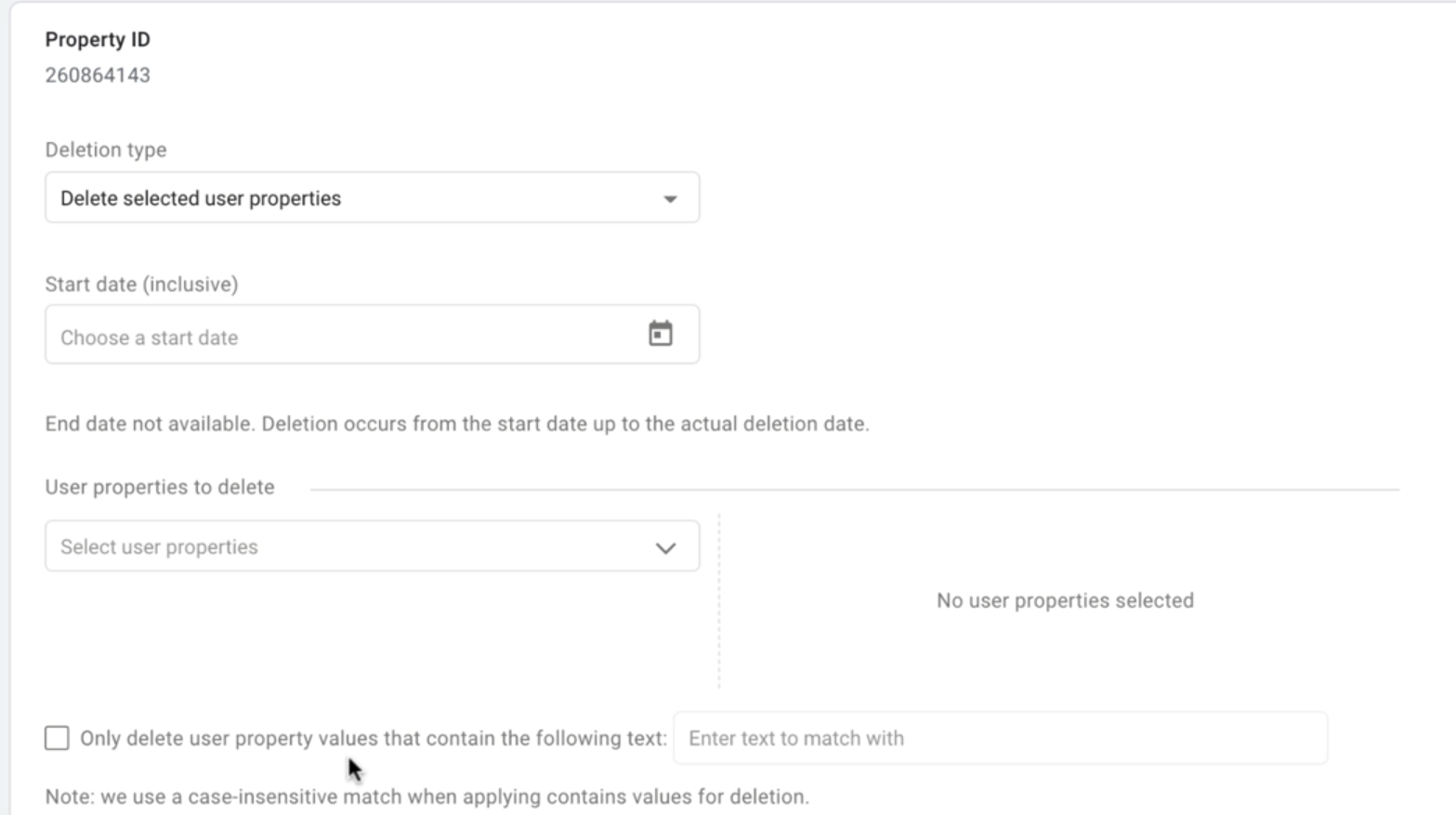 Product Linking
This is where you can manage Google Ads and BigQuery integrations.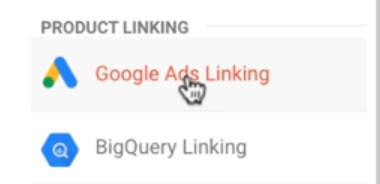 Additional Settings
This is where you can review the Analytics Intelligence Search History.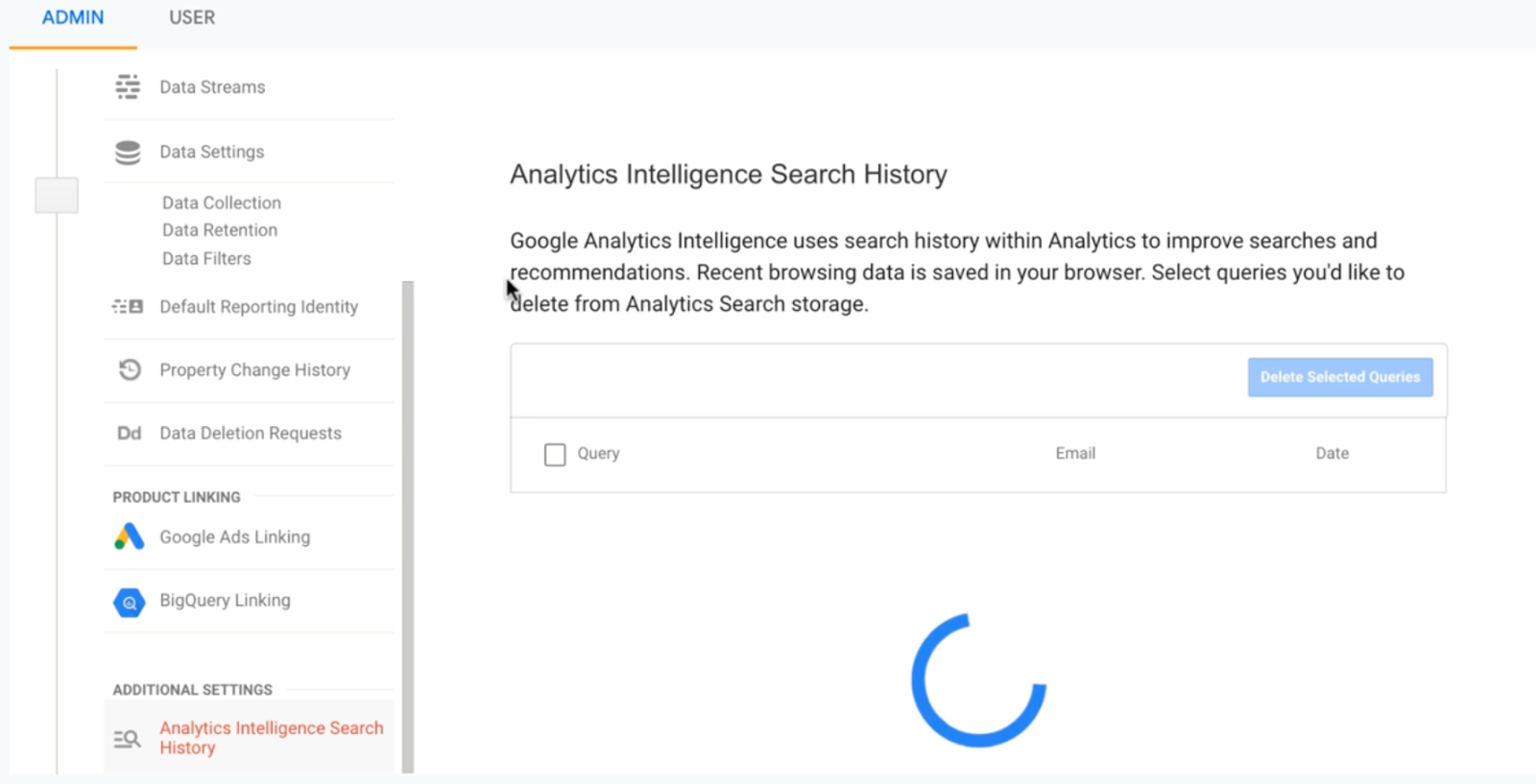 Key Takeaways
Looking behind the scenes gives us a deeper understanding of GA4.
Not everything we see behind closed doors is what we'll see in a few months.
There are still a ton of integrations from GA3 that we need to see.
Some of our base configurations will come in handy right away.
We will add more videos as soon as new settings/integrations are available